Monster Tree Service Franchise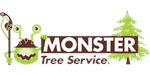 Monster Tree Service - Home Services Franchise
Monster Tree Service® has quickly become the most trusted, successful and recognized tree service franchise in the nation.
Watch Video
Territory Information
Saginaw
Franchise Fee:

$49,500

Total Investment:

$359,000 - $485,000

Liquid Capital:

$150,000
Other Areas Available

USA (except: AK, HI, ND, OH, PA, RI & WI)
Profile

Work In The Great Outdoors, And Set Your Own Hours.
A Monster Tree Service® franchise presents a professional image with national brand recognition in an industry still dominated by Mom & Pops. Uniformed, insured and licensed crews, highly visible branded vehicles, state-of-the-art equipment, Estimates in Hours, Not Days™ all make Monster Tree Service® stand out from the crowd in a profession that needs and responds to our distinctive professionalism.
Monster Tree Service® is looking for financially qualified, motivated professionals to continue our success in the $17 billion Tree Care Industry.
Owning a Monster Tree Service® franchise isn't about working on trees. It is simply about managing a tree service business and working well with people. You don't need tree care or arborist experience and won't need to work as a crew member.
The Monster Tree Service Advantage
To make sure we remain the leader in the Tree Care Industry, we operate our own successful, multi-million dollar Monster Tree Service® and continually test new products, equipment, and marketing techniques - so you don't have to - and then apply what we learn and perfect for everyone's benefit.
Monster Tree Service® is a home-based franchise opportunity that offers: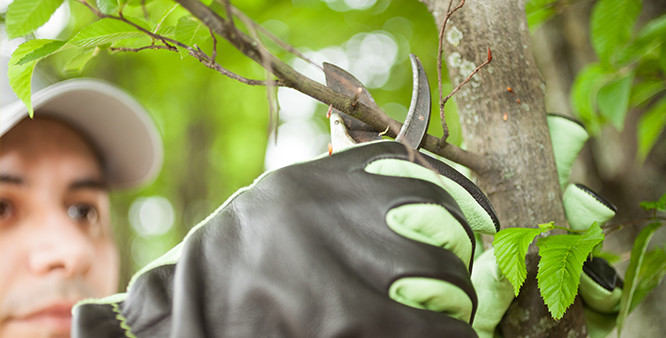 Multiple Revenue Streams
High Repeat Sales
Great Profit Margins
Scalable Growth
Normal Hours / Set Your Own Schedule
Comprehensive Initial and On-Going Training
State-of-the-art-revenue-producing marketing
First and only tree service franchise
If you are looking for a solid, sustainable business model that is fun to operate and makes money, and can see yourself in business with the nations' number one Tree Care franchise, Monster Tree Service® might be the perfect franchise for you.
Trees never go out of style
Owning a Monster Tree Service® franchise means more than just the freedom to be your own boss and control your own future. It means the freedom to work in the Great Outdoors, and set your own hours.
It means freedom from internet competition, high retail overhead or being replaced by a robot. Then there's the freedom that comes from knowing you won't be investing in a fad.
After starting a successful lawn care business at an early age, I learned the importance of integrity, hard work and providing exceptional customer service and value. I apply the same successful marketing and customer first strategies to Monster Tree Service. —Josh Skolnick, Founder & CEO
Is Monster Tree Service® right for you?
You don't need experience in the tree care or landscape industry, but you do need: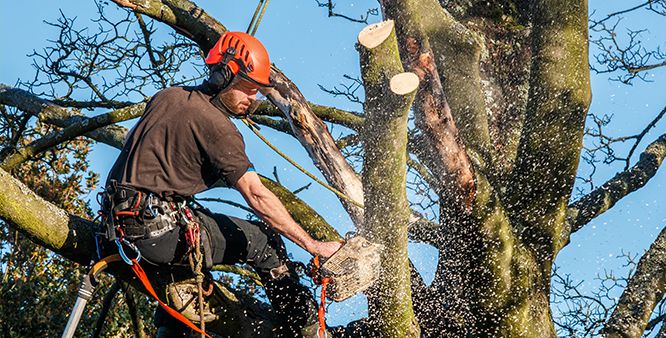 A Strong Work Ethic
Excellent Management and Communication Skills
The Ability to Work Well With People
Acceptable Financial Resources
Your Monster Tree Service® business will offer much-needed and high-repeat tree and plant care services to both residential and commercial customers, and you'll have the opportunity to bid on and enter into local government contracts.
Training & Support
The Monster Tree Service team does not leaving you hanging on a limb to operate your business solo. You'll receive a total of 3 training programs. First, you'll complete a 5-day training program at corporate headquarters in Fort Washington, PA. 
The course covers on management topics including:
Customer relations
Basics of arboriculture
Business rules
Operation of equipment
Hands-on tree work
Then, field representatives will travel to your territory during the first week of your business and provide on-site training for 5 days. The team will also visit you and your crew throughout the year. The Monster Tree Service corporate staff is available for questions or concerns and provides ongoing training over the life of your business.
With Monster, the success of your business is our business!
TO LEARN MORE ABOUT OWNING A MONSTER TREE SERVICE® FRANCHISE, PLEASE CONTACT US BELOW TO GET IN TOUCH NOW!
Videos
Lehigh Valley, PA - based Monster Tree Service owner, John Pogas, discusses the financial upside of owning the franchise.