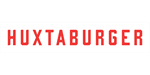 Huxtaburger - Burger Restaurant Franchise available in Western Australia
As we look to the future, we are inviting 'Huxta-enthusiasts' to join us and own and run your very own store.
Territory Information
Western Australia
Total Investment:

$350,000+
Other Areas Available

Australia
Profile
We are the original cult burger joint that fearlessly owns taste.
As we look to the future, we are inviting 'Huxta-enthusiasts' to join us and own and run your very own store. Do you want to make things bigger, better and absolute? Join us as a franchisee!
About Huxtaburger
Huxtaburger is undeniably cheeky, slightly twisted and larger than life. With a personality so big, we own taste. We can say this because our food and credentials have been proven through decades of refinement and hard work, all in the pursuit of awesomeness.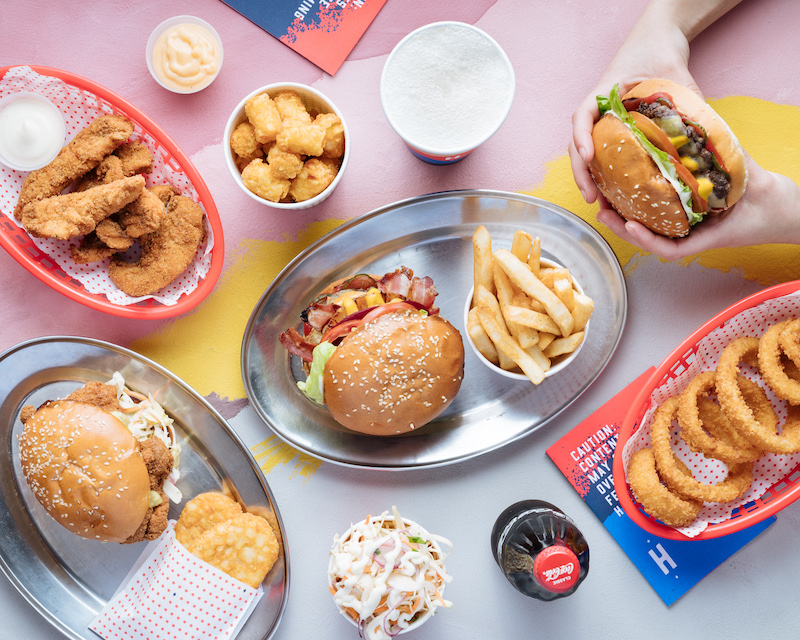 Our burgers are honest and show how we chase expertise in everything that we do.
We smash together sides and sauces to complete our vision of true food happiness.
But we're much more than just burgers, we represent a way of living. We make things bigger, better and absolute.
We believe that everyone has the potential to push for more, capture a brave new territory or drop the clutch on the flavour highway.
The Huxtaburger Story
Our Huxtaboys Dante Ruaine, Jeff Wong and Daniel Wilson opened the doors of the very first Huxtaburger in Collingwood, 2011. Since then our business has boomed.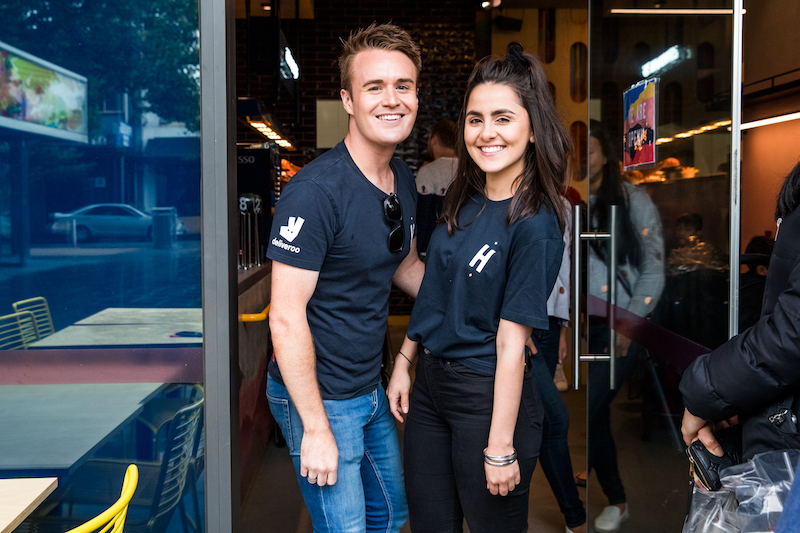 Adopted by Melbourne as one of the cool kids, we have built the momentum to open 5 bustling stores. Hawthorn, Melbourne CBD, Eastland and Prahran are operating alongside our original Collingwood location.
We do burgers, and we do them well. Our mouth watering American styles burgers have been honed to perfection and customers just can't get enough.
We want to share Huxtaburger with the people who helped us to build this burger empire and give back to the city that adopted us in 2011.
We believe that with the right people, who share our passion and drive, we can do great things. If that sounds like you, don't hesitate to get in touch.
The Huxtaburger Values
Passion

Love what you do and own it.

Consideration & Respect

We care about being good people.

Honesty & Integrity

Be straight up and honest, always.

Quality

Food and service that is top of the class.
Why Join Huxtaburger?
Brand and Marketing
At Huxtaburger we know that brand is everything. Our brand is who we are, and we own it. We're known for our personality, touch of cool and overall awesomeness. We're not a new kid on the burger block, we've been around since 2011. Over time, we've built a rare cult following. If you join us, you'll be a part of the brand that is more than well known, it's loved.
A solid business model
The casual dining space is booming, burgers have never been more popular and there is a strong demand for premium options in these spaces. Huxtaburger ticks all the boxes. Our well known brand and food credentials are backed by our strong performance history. Our Huxtaburger business model is robust and we have a solid strategy for future growth.
The Burgers
Our burgers are hit you in the face good. They've been developed and refined over years to gate crash your senses. We don't hold back on flavours and we keep our customers happy with mouth watering new additions to our menu. Not very many people get to serve up our epic menu, but as a member of the Huxta-tribe, you'll be granted the complete Huxta-menu - Including Huxtabrew.
Training
We'll make you a full fledged Huxta-owner. Our training programme will cover everything that you need to know. Our team will make sure that you feel supported and ready to take on your new business.
Who We're Looking For
We're looking for people who will fit into our business and bring their own spark. You'll embody our values, be passionate about Huxtaburger and be ready to drive your own business.