Helen O'Grady Drama Academy Franchise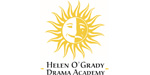 Helen O'Grady Drama Academy - Children Franchise
Offer a self-development programme designed to build children's confidence and self-esteem through a carefully constructed drama programme.
Finance requirements

Initial Franchise Fee:

£15,000 (Full sized branch)

Areas Available

Opportunities available throughout the UK.
Profile

MAKE IT YOUR BUSINESS TO TEACH DRAMA!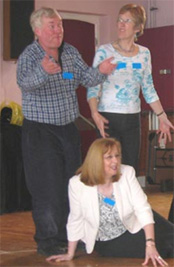 The Helen O'Grady Drama Academy affords an opportunity for energetic and enthusiastic teachers to run a business which allows contact with children, school holidays free and an attractive income. The Academy offers a self-development programme for children designed to build children's confidence and self-esteem through a carefully constructed drama programme. It can also provide a fun way to teach English as a foreign language!
A great children's drama franchise opportunity
As a Principal Within Our Organisation You Will:
Be self-employed.
Work flexible hours - mostly to suit yourself.
Only work in school term time - leaving valuable time for yourself.
Be part of an international network with a wealth of communication and support.
Be provided with a structured drama curriculum which is constantly revised and updated.
Receive comprehensive training and reassuring financial assistance.
Enjoy an attractive income.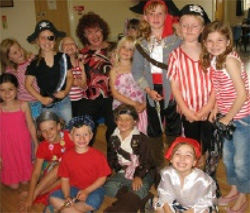 You will have your own independent business. You will work from an office at home and teach classes in your local area, in schools and in the local community. Your interest in and enthusiasm for drama is far more important than formal drama training.
Principals outside the UK have found the unique Helen O'Grady programme an excellent way of encouraging English as a foreign language and so, very attractive to schools.
A great amount of time has been spent developing an exciting curriculum encompassing an extensive range of drama activities, designed to capture the imagination of children of all ages and to develop confident, articulate children, who desire to make a positive contribution to the community.
Classes cover speech, movement, creative drama, language development and studio productions. They are great fun!
Training & Support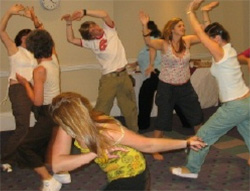 Franchisees are fully trained in all aspects of the teaching, marketing and administration of our programme.
Support includes pre and post launch training continuing throughout the first year of operation. In subsequent years, regular visits by a director or senior member of staff will be made.
Regular telephone contact is always maintained. Three times a year, Principals attend a training seminar, to cover relevant business matters and to workshop curriculum for the coming term.
These days are also an opportunity for Principals to catch up with their contemporaries and exchange anecdotes and ideas.
The Investment & Return
To become part of this highly successful organisation, you will be required to invest a minimum of £3,000 . A full sized branch costs £15,000 and an interest free payment plan is available. This is an excellent cash flow business, with the bulk of the fees being collected at the commencement of each term. All territories are exclusive. With good teaching, smart administration and excellent marketing and promotion the possibilities are endless.
A franchise Principal can earn in excess of £30,000 per annum. The growth of your business is limited only by your creativity and imagination.