Expense Reduction Analysts Franchise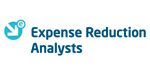 Expense Reduction Analysts - Cabinet Conseil, Gestion Coûts des Entreprises Franchise
Mise en place et le suivi de solutions permettant une gestion rationnelle des achats et autres coûts des entreprises.
Finance requirements

Initial Franchise Fee:

€54.900
Profile



Présentation ERA
Fondé au Royaume-Uni en 1992, Expense Reduction Analysts (ERA) est devenu un des leaders mondiaux de sa spécialité : la mise en place et le suivi de solutions permettant une gestion rationnelle des achats et autres coûts des entreprises.
Présents dans plus de 30 pays, nous proposons aux organisations privées et publiques des solutions pour maitriser leurs dépenses et optimiser leurs résultats.
Notre clientèle, des multinationales mais aussi des PME-PMI bénéficient de la force des membres du réseau ERA et de leurs connaissances des marchés locaux pour réduire leurs coûts non stratégiques. Ceux-ci englobent les travaux d'impression, le transport, les assurances, la téléphonie, le nettoyage, les charges sociales, les taxes fiscales, les déplacements, les frais bancaires, la gestion d'archives, le packaging, la publicité et l'achat d'espaces, la gestion de flottes automobiles, etc.
Nous réalisons en moyenne entre 15 et 25 % d'économies et ce, à qualité constante ou en améliorant la valeur des produits et des services procurés.
En offrant à nos clients un service unique et indépendant nous prenons l'engagement suivant : Pas d'économies, pas d'honoraires.
Profil du candidat
Nos consultants (750 au niveau international, dont 2 en France) sont des hommes et des femmes ayant une forte expérience d'encadrement dans les fonctions telles : direction générale, commerciale, achats, finance, production, et venant de secteurs très divers. 
Cet ensemble de talents complémentaires forme un réseau de compétences, où le travail en équipe, qui représente 90% des nos missions, permet à chacun de s'exprimer pleinement.  Suivant votre expérience et/ou vos objectifs personnels, vous pouvez donc focaliser vos efforts sur les aspects commerciaux de notre métier, sur les aspects d'expertise, ou bien sur les deux.
Le Package
Une licence de Consultant ERA c'est un package complet incluant une formation, un soutien actif, des outils et un savoir-faire idoines, conçus pour assurer un démarrage rapide de votre nouveau business.
A l'issue de votre formation initiale, des consultants seniors ERA travailleront à vos côtés pour vous épauler et vous aider à maîtriser rapidement les différents éléments nécessaires au développement d'un business fortement rentable au sein de notre réseau.
Points forts du réseau
Tous les consultants ERA reçoivent une formation complète qui couvre tous les points de leur business.
Votre stage de formation initiale vous fournira toutes les clés pour démarrer votre nouveau business dans les meilleures conditions.
Comment trouver vos clients, analyser leurs besoins, négocier avec les fournisseurs, planifier et mesurer vos propres progrès sont quelques-uns des sujets traités.
La formation s'appuie sur l'expérience et les ressources du système ERA - des bases de données, des forums, une méthodologie et un ensemble d'outils opérationnels - qui représentent le cadre d'un soutien permanent qui vous permettra de réussir votre démarrage avec ERA.
Un soutien continu
En tant que Consultant ERA, la découverte de votre métier ne s'arrête pas au terme de la formation initiale. Vous bénéficierez d'un programme de " coaching " pendant les six premiers mois de votre démarrage ainsi que d'un soutien de la part des consultants séniors.

Ajouter à cela le partage de l'ensemble des expériences et du savoir faire acquis par tous les membres du réseau ERA et vous comprendrez que vous n'êtes jamais seul devant un challenge. Nous vous accompagnons pour établir et faire fructifier votre nouveau business.

Les occasions de nouer des partenariats au sein du réseau sont multiples : Réunions, conférences nationales et internationales et un ensemble de contacts permanents valorisés par notre Intranet.
Le Soutien Réseau
Notre système CRM regroupe un ensemble d'outils pour gérer et développer votre business. Vous disposez d'un accès permanent à toutes les bases ERA - au niveau international.
Le "Coaching"
Votre "Coach" (ou vos " Coachs ", car ce rôle peut être rempli par plusieurs personnes différentes) est votre guide pendant les six premiers mois. Son rôle est de vous apporter son expérience et son savoir faire afin de vous aider à maîtriser rapidement les trois éléments clés nécessaires au développement de votre business ERA :
1. Acquérir ses clients ;
2. Identifier les économies ;
3. S'assurer que les clients mettent en œuvre vos recommandations.
La performance commerciale repose sur votre capacité à écouter tout autant que sur vos talents de communicateur. C'est sur le terrain que vous constaterez l'effet de levier de notre politique : "pas d'économies, pas d'honoraires".
Nous entrons alors dans la partie opérationnelle ; mais il convient toutefois de ne jamais négliger le relationnel. Le niveau de communication et la qualité des relations avec vos interlocuteurs s'inscrivent dans la gestion globale du projet, et représentent avec le respect des échéances, les éléments incontournables de votre succès.
Pour les aspects techniques - qui peuvent comprendre plusieurs niveaux d'analyse - vous serez accompagnés par des spécialistes ERA pour chaque catégorie concernée.
News
11 March 2013

 Expense Reduction Analysts (ERA) are excited about exhibiting at the British & International Franchise Exhibition on the 15th & 16th March 2013.The UK and Ireland's leading Specialist Procurement Franchise will once again be leading by example, with an action packed two days including 'Executive...
20 August 2012

 ERA is renowned for their excellent Academy Training programme for new franchisees, but that training has just got even better with the addition of extra courses on cost saving categories with the aim of kick-starting new franchise partners' businesses allowing them to be up and running and earn...